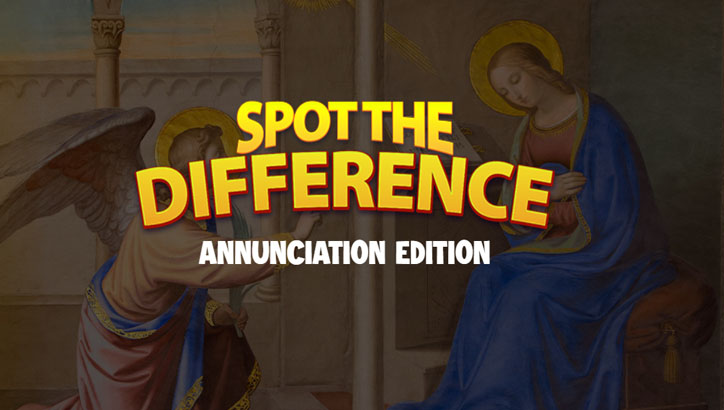 Spot the Difference – Annunciation Edition
Can you spot the difference between one sacred image and the other in all ten levels of this detailed oriented and challenging game? Each level consists of the original painting and the photoshopped one and it's up to you to spot the 7 differences in each image!
Access this and all our games & videos with a subscription.