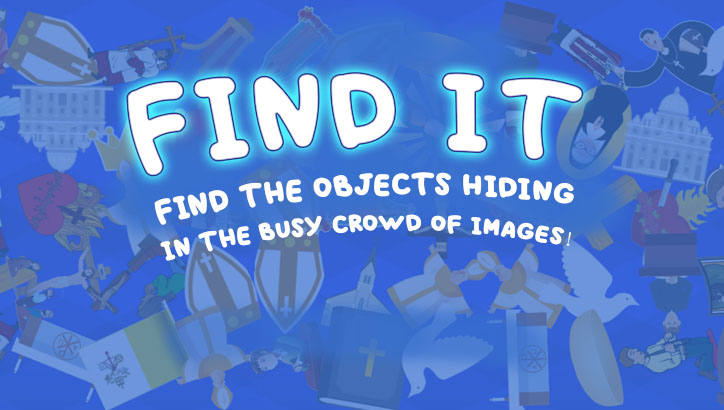 Find It! – Hidden Objects Version.
Can you find the hidden object in the busy crowd of images?
It's a crowded scene of Catholic imagery in this game and it's your challenge to find the object identified at the top of the page. For some levels there is one object, for some levels, there are 2 or 3 versions of the same object hiding! Find the hidden objects before the clock runs out and you'll advance to the next level!
Access this with a FREE subscription.