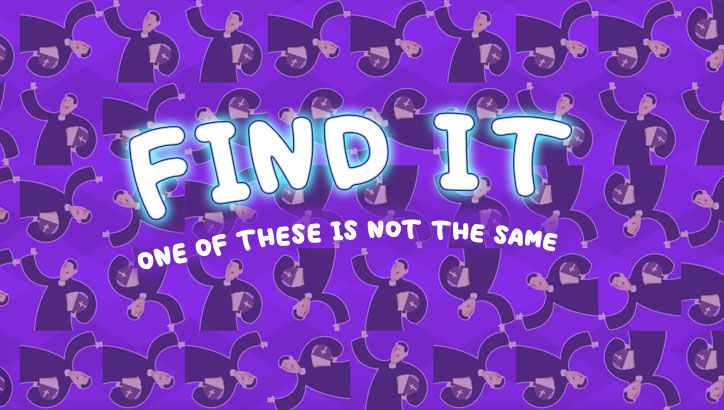 Find It! – One of these is not the same
One of the images is not the same!
Help find the one image in the group that isn't the same as the rest! Some levels are pretty easy and some will be a real challenge to spot the odd one out!
The clock is counting down from 30 seconds! Find the image that is different from the others before the clock runs out and you'll advance to the next level!
Access this with a FREE subscription.